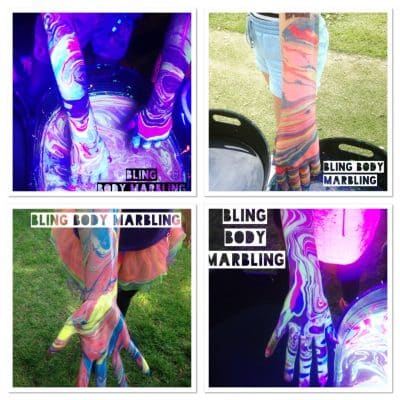 Body Marbling is an exciting new trend that has taken the world by storm!
Are you having a blacklight event? We do UV Body Marbling! You haven't seen anything until you've seen our marbling paint glow under Uv lights!!!
Have this amazing body art at your next party or event.
2hrs of UV Body Marbling for up to 240 people: $650
Each additional hour is $250 and we can marble up to 120 people each hour
These numbers are subject to change depending on the weather. We can do around 120 people in hot, dry weather but this number can reduce to around 60-80 people when the weather is wet.